Employer-provided education assistance — Employees who work for a company that has a qualified educational assistance program may exclude up to $5,250 per year in education assistance as a tax-free benefit if these funds are used for qualified expenses.
Student loan debt cancellations — Cancelled debt generally becomes taxable income to an individual, but certain students may exclude canceled government student loans from income if the student works for a specified amount of time in specific professions.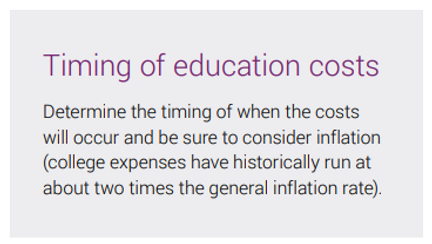 Student loan repayment assistance
— Student loan repayment assistance made by an employer on behalf of their employee is tax-free to the recipient in some cases. Generally, a student must work in a qualified profession for these payments to be excluded from income.
Child and dependent care tax credit — This credit allows married couples filing jointly to claim up to $3,000 in child care expenses per qualifying individual (up to $6,000). Married couples claiming the credit must both be working and file jointly. How much a couple can claim depends on their income.
Note: A parent must have custody of the child for more than 50% of the year to qualify for this credit. The qualifying child must be under the age of 13 and claimed on the tax return as a dependent.
American opportunity tax credit (AOTC) — Individuals may receive up to a $2,500 credit during the first four years of post-secondary education for an eligible student. The credit is based on qualified tuition and related expenses paid during the tax year. The amount to be refunded cannot exceed 40% of the total credit. Phase out starts at $80,000 MAGI ($160,000 for married filing jointly), and those with a MAGI above $90,000 ($180,000 for married filing jointly) may not claim the credit.
Lifetime Learning Credit (LLC) — Similar to the AOTC, some students enrolled in eligible educational institutions may receive a credit of 20% of qualified education expenses — up to $2,000 — for themselves or any qualifying dependent they claim on their tax return.
Pell grants — These funds are excluded from income if used for qualified tuition and related expenses.
Scholarships
— Scholarships for tuition and fees are nontaxable if they're used for those purposes. Even if a stipend is used for tuition and related expenses, it'll be considered taxable income. Qualifying expenses the scholarships cover cannot be used for the AOTC or LLC.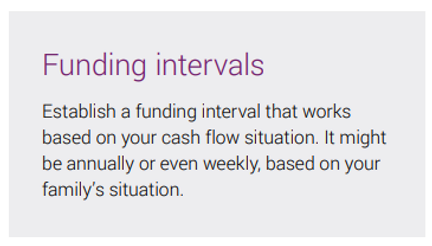 This copyrighted resource is provided exclusively to AICPA members and should not be shared, reproduced or used by anyone who is not a member of the AICPA without explicit consent from the AICPA Tax Section. See our terms and conditions. For information about content licensing, please email
[email protected]
.